What's New
Scott King promoted to Partner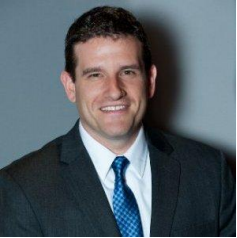 KEY Discovery is proud to announce that Scott King has been promoted to partner. Scott joined Key Discovery in October of 2015 as the Director of Sales. He shares our vision to create long-term customer relationships based on mutual respect and open communication. He has a high level of knowledge regarding the unique needs of the legal industry. His responsibilities include new business development, strategic planning and company vision and fostering the growth and development of our employees.
Scott has worked in litigation support since 2001. He spent 13 years with a local competitor starting in customer service, sales, and management then finally as VP of Sales. During his career, his expertise has been servicing law firms and legal departments throughout discovery and trial.
Scott received his BA from University of Massachusetts, Amherst. During his free time, he enjoys spending time with his wife Abby, their three children Max, Travis and Vivienne and their dog Kindee. He stays active playing tennis and participates avidly in his Reading community.
Tom Washburn, Key Discovery CEO says: "Scott's knowledge and industry expertise has taken our level of service and client dedication to a new level. We are thrilled to have him involved in our business development and planning moving forward. Our clients will continue to come first under his supervision and direction. Key Discovery is enthusiastic about our future under Scott's leadership."